The Dojo Lightweight Hoodie
Light yet warm. Supreme quality. Good to wear in any weather or occasion.
Buy Now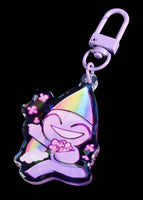 Testimonials
I suffered from severe depression until I bought some Dojo Merch. Now it's much worse.

Anonymous
WHY DOES IT TAKE SO LONG TO SHIP??? I'VE HAD IT WIT-

Enraged Customer
LOL this store is an absolute garbage dump of a merch store. Go buy Alan Becker merch instead.

Minecraftboi23
Let customers speak for us
Not as good as Bojo merch
Hi, I am an unsatisfied customer who despises dojo merch. Why sell this when I can treat myself to merch like this. FUCK your merch and buy my shit instead.
The Dojo Shirt